Once Upon a Time... What Happened Next?
We heard an enormous explosion and found a package in our reading corner. We carefully opened the package and found lots of traditional tales and a USB with a message from some aliens.
They wanted to know -
What is reading?
What are books and stories?
Where do books come from?
Do they all come from the same place?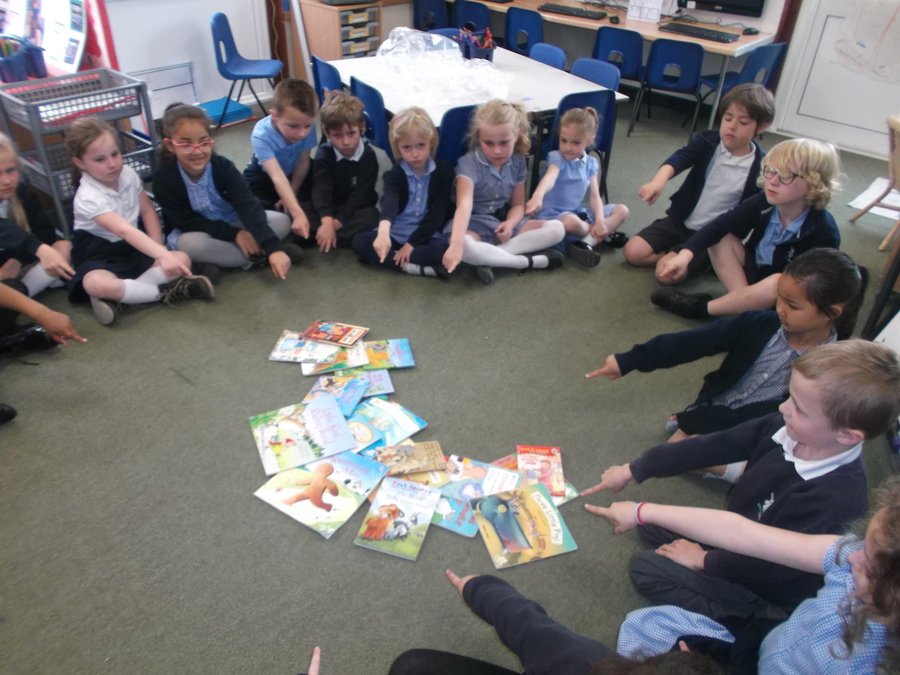 Our Super Printing Workshop!
To celebrate the Marvellous Middle of our big question we took part in an exciting printing workshop!
We were joined by Kath and Anne from Bip Art who showed us how to print in different ways.
We used our traditional tale character designs to create a collaborative screen print. We also explored Mono printing and Block printing.