Superheroes Assemble!
For our super start we came to school dressed up as our favourite superheroes and ready to report for duty! Here are some pictures from our missions.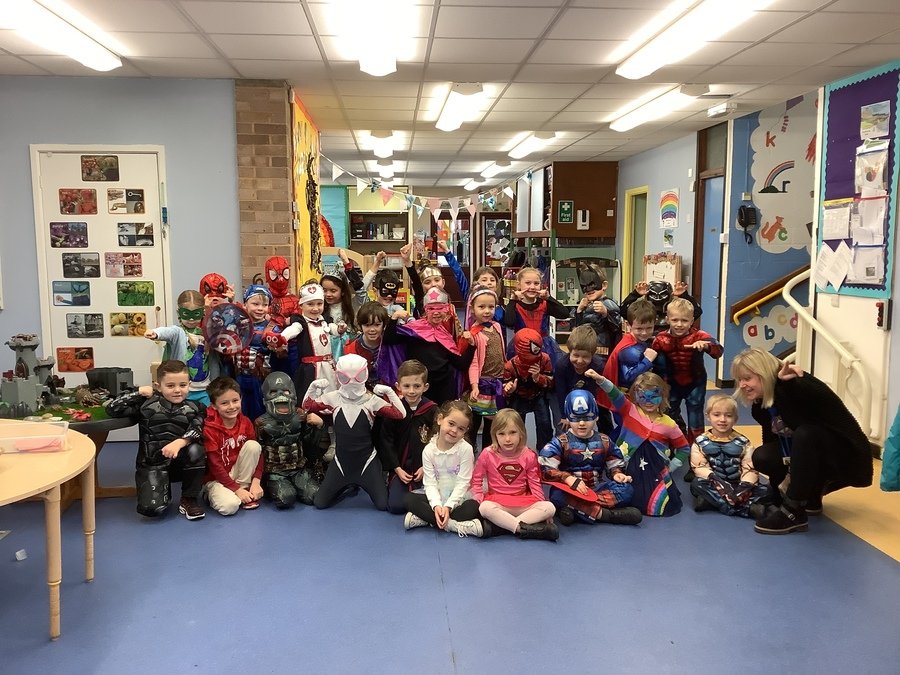 We received a letter from Traction Man asking us to make him some Super Smoothies to help him with his missions! We selected different fruit and fruit juice and mixed it all together using a blender. We even got to taste test them. They were delicious!