Super Start!
To begin our Autumn Term Learning Journey we all came to school dressed as a favourite toy. There were a wide range of toys and everyone had a fantastic costume. Look carefully at the photos and see how many different toys you can spot!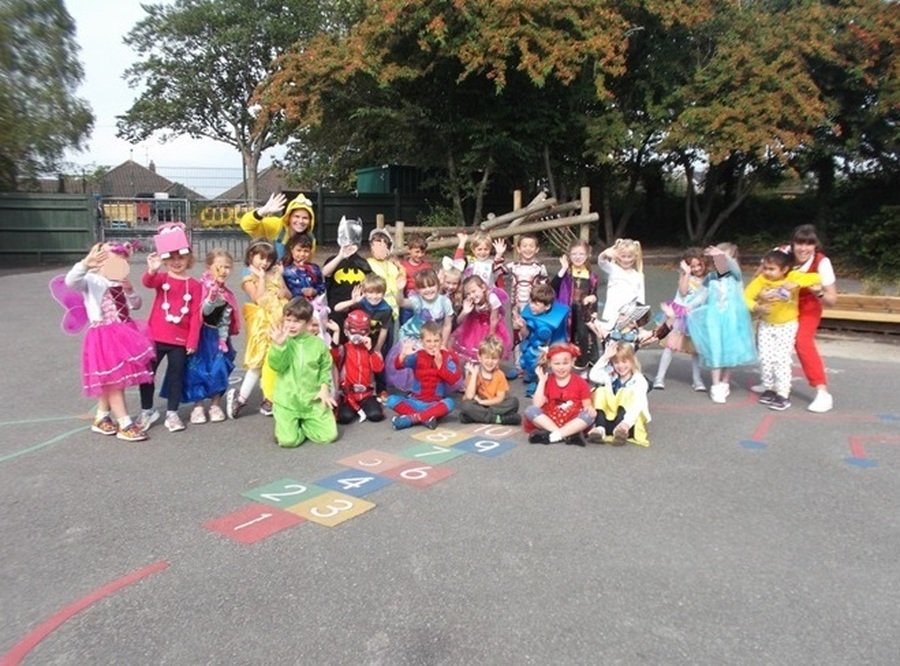 Lost in the Toy Museum
When we arrived at school today we found a mysterious suitcase in our classrooms. We wondered what might be inside? We have been writing about our predictions using the sentence starter
'I think...'
I think it is a giraffe.
I think there is a unicorn inside the case.
I think it is a bear.
Over the next few weeks we will be slowly reading and enjoying the story - 'Lost in the Toy Museum' written and illustrated by David Lucas.
The Toy Museum!
To help us answer our big question we visited Hove Toy Museum. We explored the Wizard's attic and saw lots of old toys. We found Bunting looking in the dolls' houses too!
Some toys were over 100 years old! We even got to make our own wooden spoon and peg dolls. Ask me what I found out about old toys.
Christmas Carols
Below are the Christmas carols with lyrics and backing tracks that we will be performing on our visit to the church.