Happy New Year!
Happy New Year!
3 January 2018 (by Chris Taylor (C Taylor))
Here is to a happy and healthy 2018.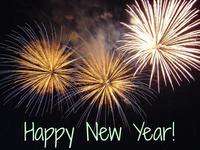 Welcome back everyone! It is lovely to see you all back in school and being so independent, just like Incy, saying goodbye to grown ups at the door and making your way to the classroom on your own.