Autumn Term
Super Start!
To begin our Autumn Term Learning Journey we all came to school dressed as a toy. There were a wide range of toys and everyone had a fantastic costume. Look carefully at the photo and see how many different toys you can spot!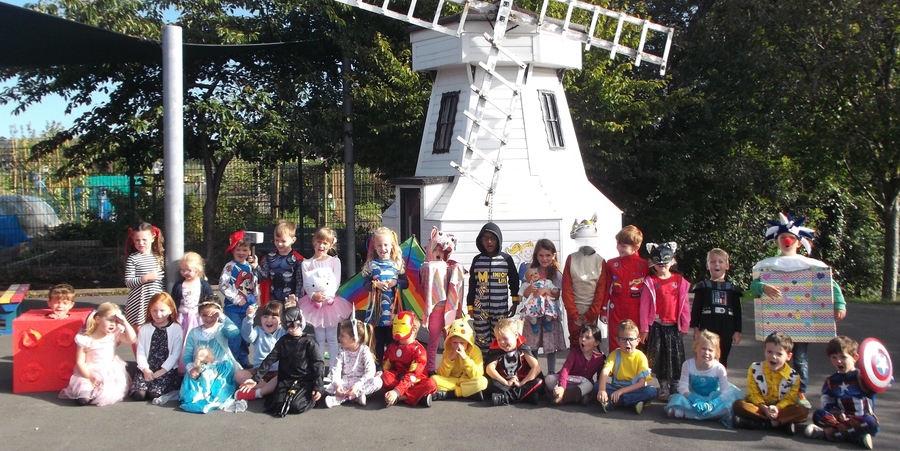 Kipper's Toy Box
We came in to school to find that a mysterious box had appeared in the middle of the classroom. No one knew what it was doing there or who it belonged to..
On closer inspection we noticed that there was a hole in one of the corners and that there were cardboard shavings on the carpet! We talked to our carpet partners and then made a prediction about what we thought might have been inside.
After listening carefully to everyone's ideas, we cautiously opened the lid. Hiding inside was Kipper! We had a feeling that he was not responsible for the hole so we decided that we should read some of the Kipper stories by Mick Inkpen and see what we could find out.