The day began with a vast array of superheroes reporting for duty...Superman, Supergirl, Batman, Batgirl, Captain America, Ninja, the Incredible Hulk, Catgirl, the list went on and on...
We all looked fantastic in our colourful costumes.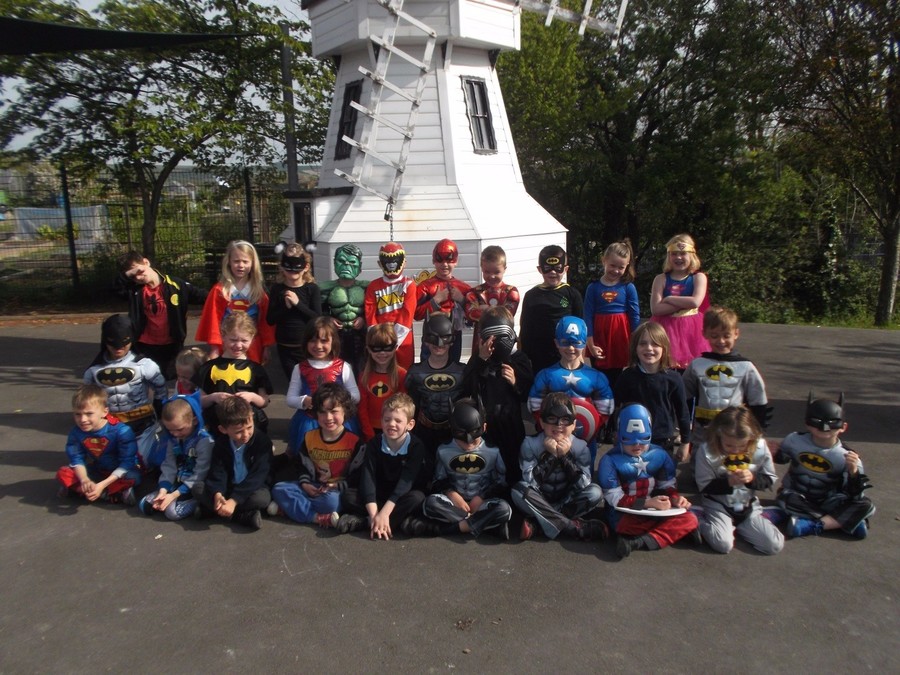 It was a busy day… first we shared our superhero secrets and then we completed our superhero identity cards. Finally all the Superhero characters gathered in the hall to watch the incredible film of The Incredibles.
An exhausting day but all in the line of duty for a Superhero!