Ofsted & Parent View
OFSTED Report
We are proud to have been graded as an Outstanding school by Ofsted.
To view our most recent Ofsted report online please click here.
Click here to download a report

Parent View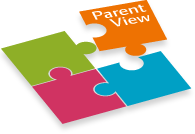 Tell us what you think about your child's school.
Parent View was launched by Ofsted in October 2011 and allows parents/carers the opportunity to let Ofsted know their views of the school.